Sample Apps
You can also check out our collection of sample apps. These demonstrate the many features of the app framework such as Request API, Data storage, Oauth, Backend capabilities, and much more.
Your First App
This is created when you run the init command with the SDK. You can also download a copy from here.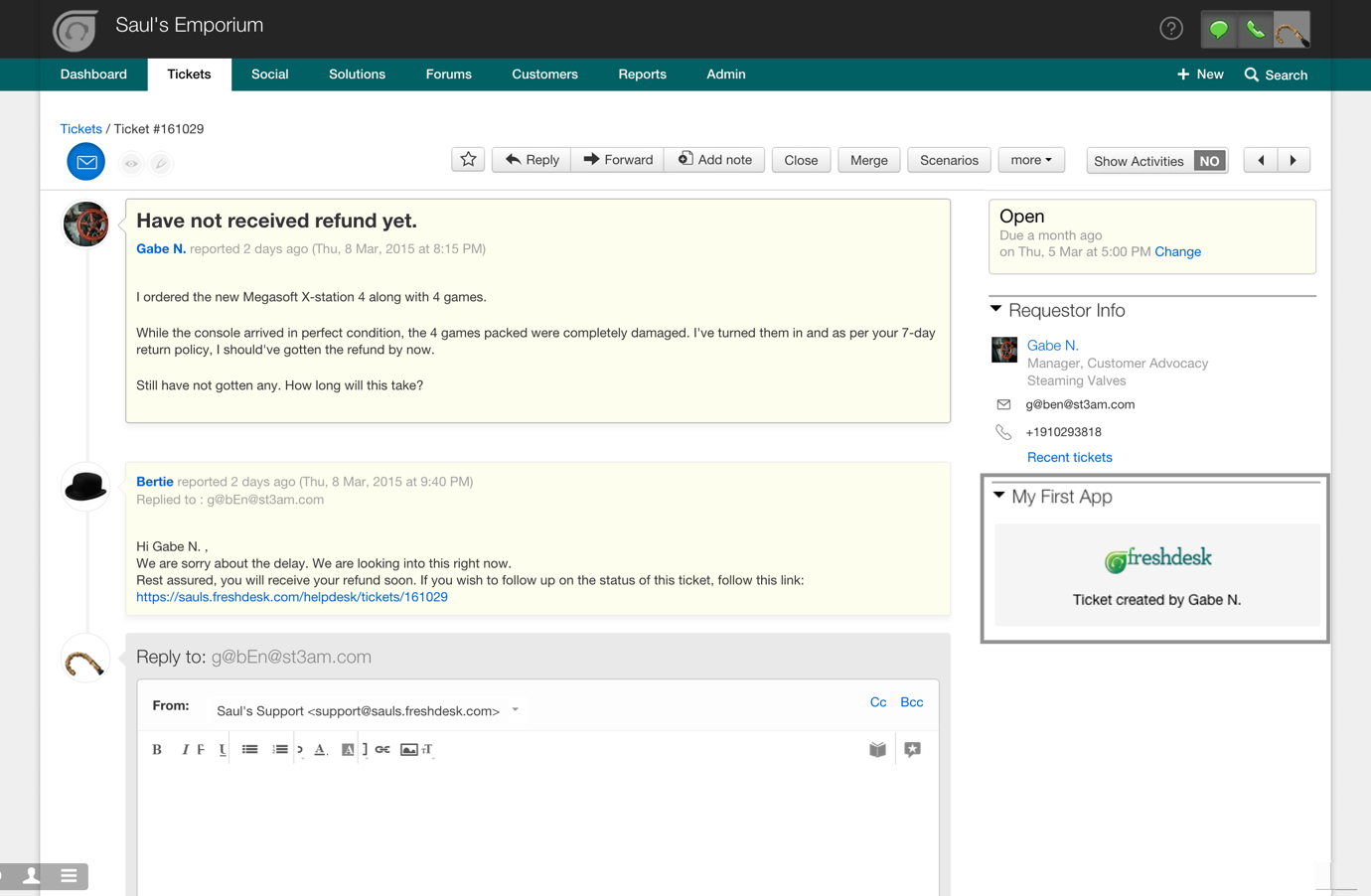 Google Hangouts
Once installed, this app will be present in the "Requester Info" section allowing agents to get in touch with their customers easily. You can download the app files from here.