Introduction
Note:
This documentation is for the v1 development platform, which is used to build apps for the old Freshdesk UI. To build apps on the new Freshdesk Mint UI, use the v2 platform.
Welcome to the Freshdesk app development documentation! Apps are an easy way of extending of your Freshdesk's functionalities both inside the helpdesk and outside. Apps that install into the Freshdesk portal are called Freshdesk apps while apps that install into a third party app are called external apps.
Note:
In the rest of the documentation, the term 'app' will mean a Freshdesk app unless mentioned otherwise.
Some examples of a Freshdesk app are:
1. You want to see a customer's order details from services like QuickBooks or Salesforce right next to their tickets so you have better context regarding the customer's tickets.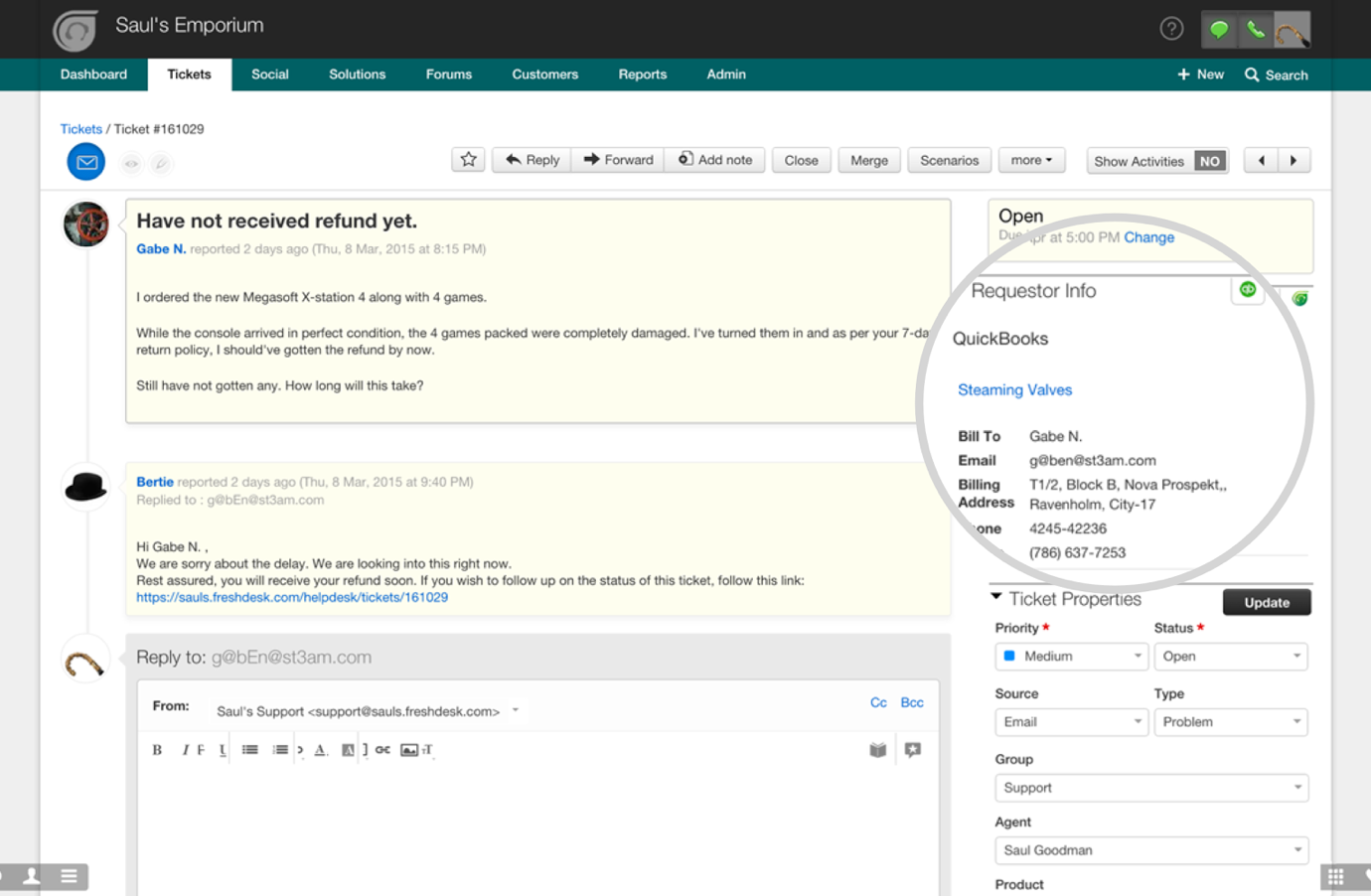 2. You want to link Gmail or Outlook calendars to your helpdesk so agents can easily see their existing appointments when scheduling calls with customers.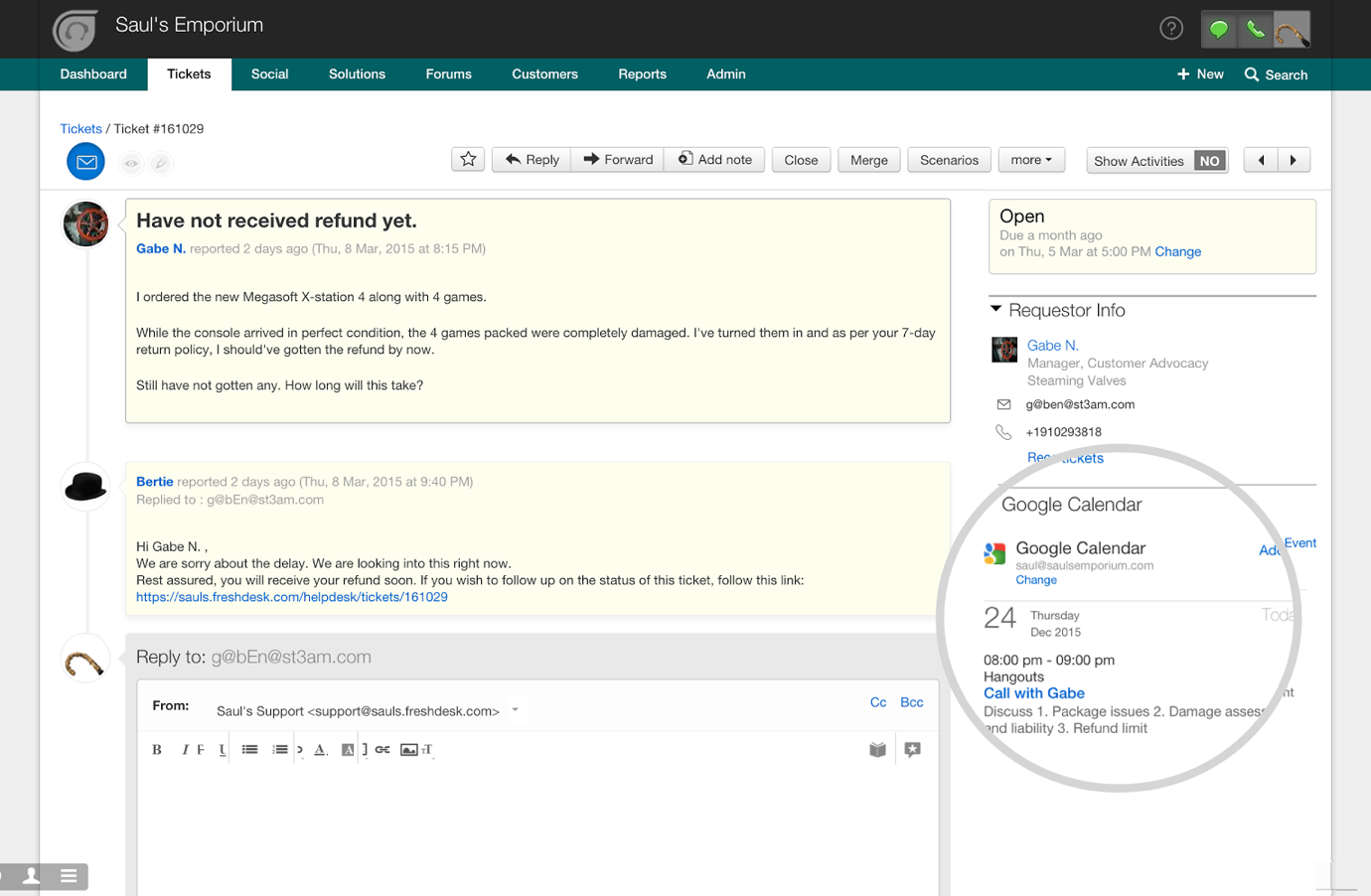 3. You want to see five of the most recent tickets by a customer in the ticket details page.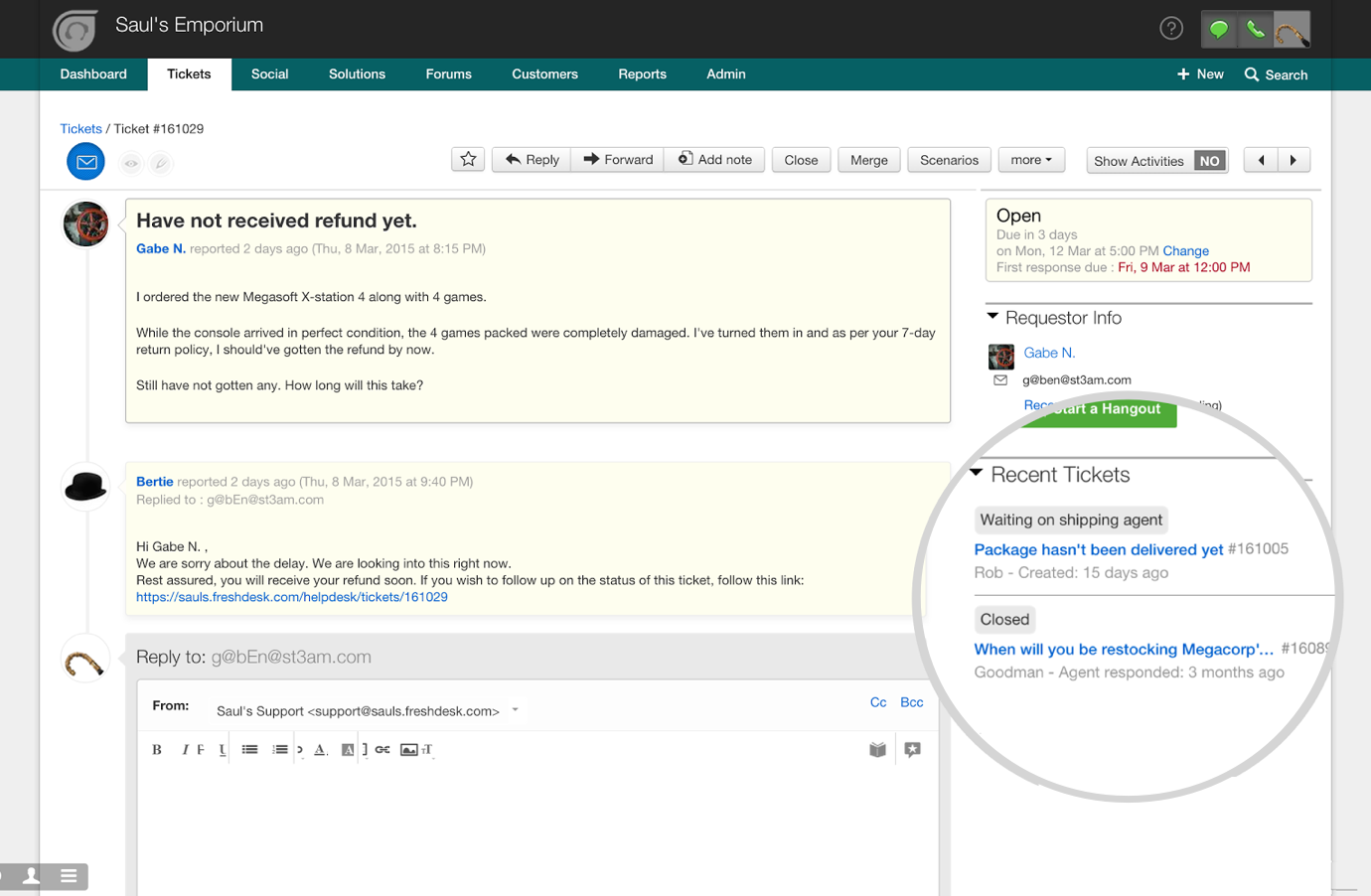 4. You want to support your customers via a new channel like Google Hangouts or Teamviewer.